Pub Preservation Campaign
Save our Pubs CAMRA campaign to save the Great British Pub from extinction as 14 pubs close their doors each week.
The value of pubs cannot be overstated. The pub and beer industry supports nearly 900,000 jobs in the UK and contributes £23.6bn to the UK economy annually.
North Devon CAMRA Aims
Our aims are simple, to help and support any pub in our area that might be closing down. This can be done in a number of ways.
Promoting the use of your local pub, and encouraging a good community spirit.
Campaigning against closures through local councils, authorities and MPs.
Publicise with local media and encourage high profile coverage.
Encourage local community groups to campaign for their local pub.
Ring 'O Bells, Prixford's current campaign www.ring-o-bellscampaign.com and email for their spokesperson. moc.loa@nodgihlam Malcolm Higdon)


Earl of Portsmouth, Chawleigh - Community Share Purchase opportunity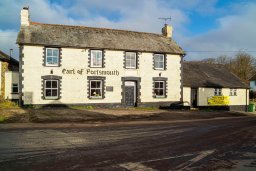 One of CAMRA's lesser known functions is to help ensure that Pubs are not closed for redevelopment due to various circumstances that may affect that pub.
For example, many owners of pubs that for some reason feel they need to divest themselves of the pub, will try to run it into the ground by employing tenants or managers whose sole aim is to reduce customer throughput and thereby lowering income to a point where it becomes 'unviable' to continue operating.
This has been seen in many mainly rural locations where the heart of the village has been ripped out by such unscrupulous people. However, having said that, there are still owners of pubs where legitimately the pub has become unviable just because the wrong tenants have been installed a number of times and consequently has proven to be a financial burden on the owner. When this happens there is a reasonable assumption that the pub just cannot be run efficiently or profitably and then becomes subject to a 'Change of Use' planning application to convert to a residential one.
One such pub that has recently gone through this scenario is The Earl of Portsmouth in Chawleigh, where tenants had changed a number of times over a short period of time, none of whom could make the pub work, according to their comments. The local community, though, had other ideas and reasons as to why this was the case and so launched in July 2020 a campaign to return the Earl of Portsmouth as a local for the community. What helped them to make this decision was the fact that the owner of the pub actually wanted to keep it as one if at all possible.
North Devon CAMRA was asked if there was anything they could do to help the community in making this happen. ND CAMRA swung into action and provided a wealth of information to the group, the first of which was to have granted that the pub was an Asset of Community Value (ACV). That is to say that the pub was the hub of the village and was an amenity that helped the village thrive. This was helped by the fact that a while ago the Government also knew this was the case and so introduced legislation into the Planning processes that took cognisance of this fact.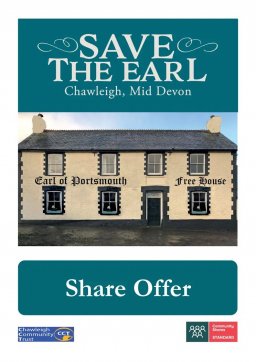 Now as we move forward to February 2021, after many meetings, discussions and help from organisations such as the Plunkett Society, the Earl of Portsmouth Preservation Society is today up and running with the sole aim of saving the Pub for the community. They are currently fund raising for this venture by issuing shares to individuals who are like minded in saving such a valuable commodity for the benefit of all. There are many legal requirements that this group have had to follow but this venture is now real and deserves attention from all CAMRA members.
The current Earl of Portsmouth has also expressed his desire to support this venture. There is a link with The Earl of Portsmouth as his family helped rebuild the pub when the Great Fire of Chawleigh, which occurred in the 19th. Century, burnt the pub down along with many other houses. The pub then was named the London Inn and after rebuilding was renamed to The Earl of Portsmouth.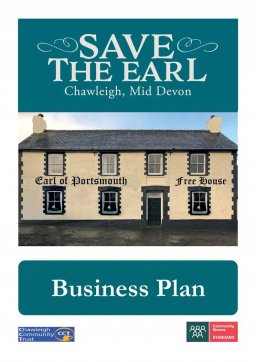 The chance of buying into this scheme is an opportunity that, fortunately, does not come round often and hopefully will not occur in the location where you are. By supporting this venture, you will be showing others that having a local pub in your community is valuable and that you share your vision and values with those who wish to retain that asset.
For more information on this I would urge you to visit the Earl of Portsmouth Preservation Society's web page which can be found at Save The Earl.
You will see the amount of work and effort that the community has put into this venture as well as being able to purchase shares to support them.
There is also a Facebook link here The Earl Facebook Page..
Please support them if you can!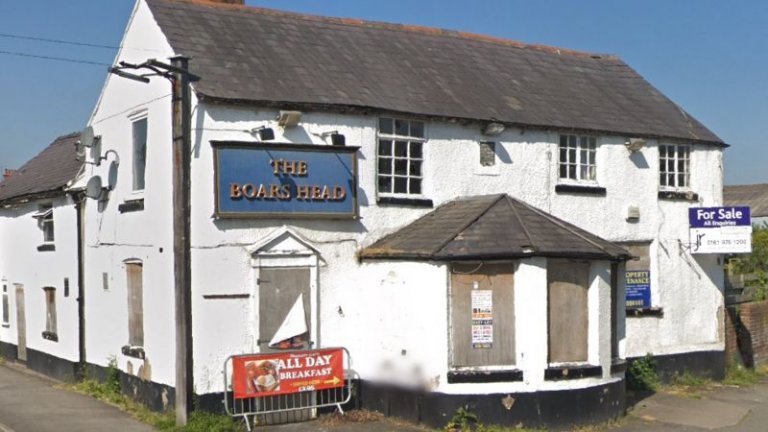 North Devon CAMRA are currently engaged with some local pubs that are being threatened with a 'Change of Use' planning requests. So far we have been successful in helping to get ACV's (Asset of Community Value) orders against them for the local community groups set up to handle this.
If your local is under threat then please e-mail our Pub Preservation Officer at ku.gro.armac.novedhtron@noitcetorP.buP who will be able to help you with the many resources that CAMRA has available for local communities.